Imagine teeing off at some of the world's most exquisite golf courses, where every hole has a fascinating story waiting to be unfolded. From the historic St. Andrews in Scotland to the scenic Pebble Beach in California, this article takes you on a journey through 15 championship golf courses that boast not only breathtaking landscapes but also a rich tapestry of tales. So grab your clubs, pack your curiosity, and get ready to experience the art of golf with a narrative twist.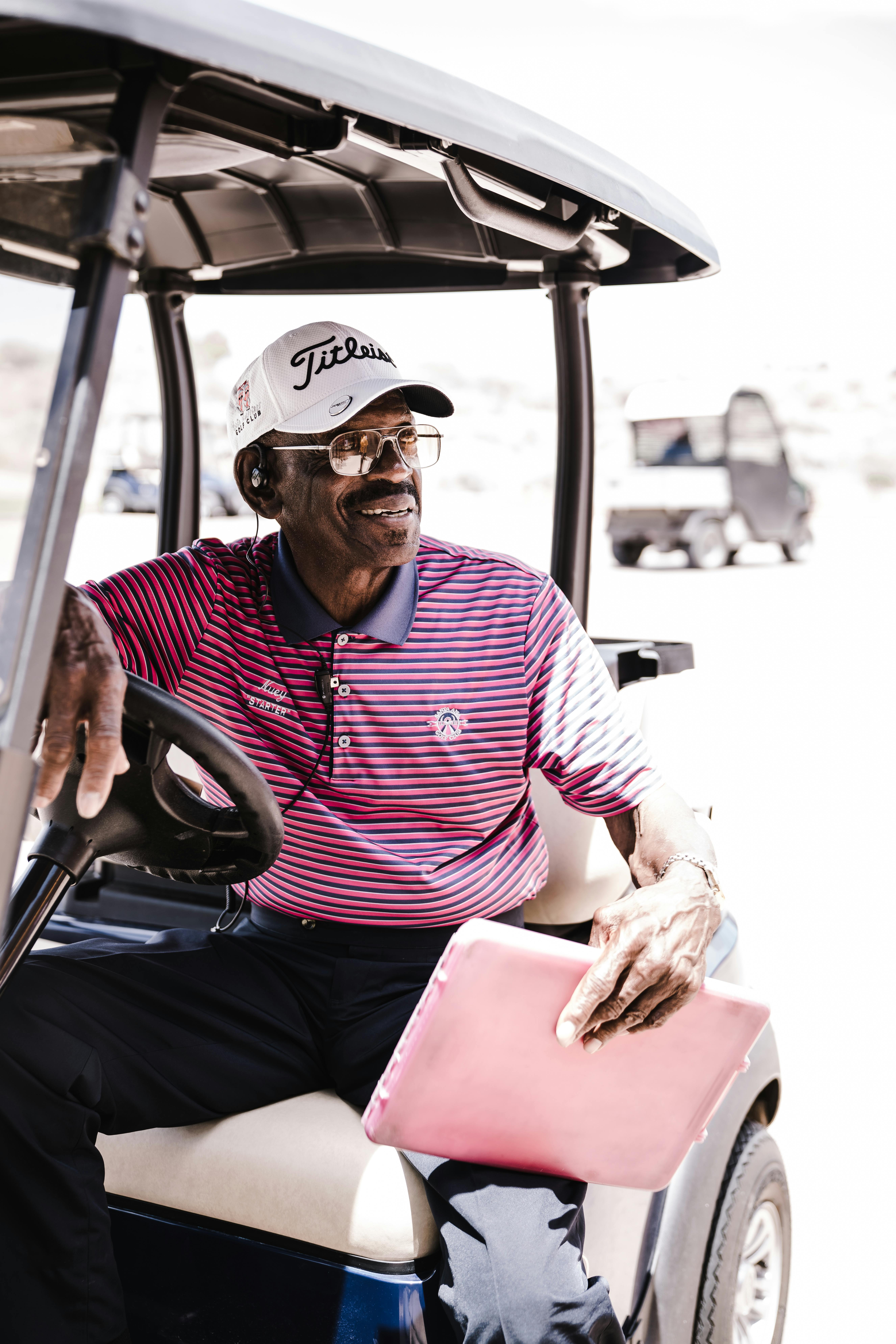 This image is property of images.pexels.com.
1. Pebble Beach Golf Links
Historic Background
Pebble Beach Golf Links, located on the beautiful Monterey Peninsula in California, is one of the most iconic golf courses in the world. With a rich history dating back to 1919, this renowned course has hosted numerous prestigious tournaments and welcomed golf legends from around the globe. The course was designed by Jack Neville and Douglas Grant, who masterfully incorporated the natural landscapes to create a challenging yet stunning course.
World-Class Tournaments
Pebble Beach Golf Links has been the stage for several world-class tournaments, cementing its reputation as one of the finest golf courses. The U.S. Open has been held here multiple times, with the unforgettable 2000 edition being particularly noteworthy. Tiger Woods delivered a mesmerizing performance, dominating the competition and winning by a record-setting 15 strokes. The prestigious PGA Tour's AT&T Pebble Beach Pro-Am is also held annually at this magnificent course, attracting top professionals and celebrities alike.
Stunning Coastal Setting
What truly sets Pebble Beach Golf Links apart is its breathtaking coastal setting. The course hugs the rugged coastline, offering panoramic views of the sparkling Pacific Ocean. Each hole presents a unique challenge, with strategically placed bunkers and undulating fairways that require precision and strategic shot-making. As you navigate through the course, you'll find yourself immersed in the beauty of the surroundings and awestruck by the natural wonders that surround you.
2. St. Andrews Links
Birthplace of Golf
St. Andrews Links, located in the historic town of St. Andrews, Scotland, is often referred to as the birthplace of golf. Dating back to the 15th century, this remarkable golf course holds a special place in the heart of every golf enthusiast. The sport's origins can be traced back to the iconic Old Course at St. Andrews, making this hallowed ground a pilgrimage site for golfers from all over the world.
The Old Course
The Old Course at St. Andrews is a timeless masterpiece that offers a golfing experience like no other. Its ancient fairways have been shaped by centuries of play and remain largely untouched, preserving the rich history and traditions of the game. The course features unique double greens, which are shared by two different holes, adding an extra element of challenge and strategy. Playing on the Old Course provides a sense of reverence and awe, as you follow in the footsteps of golfing legends who have graced its iconic fairways.
The Road Hole
One of the most famous and feared holes in golf is the Road Hole at St. Andrews. The 17th hole on the Old Course, aptly named, requires golfers to navigate a treacherously narrow fairway with a menacing stone wall and the notorious Road Hole Bunker awaiting any wayward shots. It has become a symbol of the challenges and triumphs that define the game of golf. Conquering the Road Hole is a badge of honor for any golfer fortunate enough to tame its unforgiving nature.
3. Augusta National Golf Club
The Masters Tournament
Augusta National Golf Club, located in Augusta, Georgia, is synonymous with the Masters Tournament, one of the most prestigious events in golf. This iconic golf course, designed by Bobby Jones and Alister MacKenzie, perfectly blends natural beauty with strategic challenges. The Masters Tournament, held annually in April, attracts the world's best golfers and captivates millions of viewers with its rich traditions and thrilling competition.
Magnolia Lane
One of the most enchanting aspects of Augusta National Golf Club is its grand entrance, known as Magnolia Lane. This majestic pathway, lined with magnificent oak trees, welcomes players and spectators alike to the hallowed grounds of the Masters Tournament. Walking down Magnolia Lane is like stepping into a different world, filled with anticipation and reverence for the game of golf.
Amen Corner
Amen Corner refers to a stretch of holes on Augusta National Golf Club that has gained legendary status. The term was coined by renowned golf writer Herbert Warren Wind, who described this section as a place where prayers were answered or hopes were dashed. It consists of the 11th, 12th, and 13th holes, which require precise shots over Rae's Creek and showcase the strategic brilliance of the course design. Amen Corner has witnessed numerous dramatic moments in golf history, shaping the outcomes of many Masters Tournaments.
4. Royal County Down Golf Club
Natural Beauty of the Coastline
Nestled along the mesmerizing coastline of Northern Ireland, Royal County Down Golf Club is renowned for its awe-inspiring natural beauty. The juxtaposition of majestic mountains and shimmering sea creates a picturesque backdrop that captivates golfers from the moment they step onto the course. The rugged terrain and ever-changing weather conditions add an element of unpredictability and challenge, making every round at Royal County Down a truly memorable experience.
Challenging Links Course
Royal County Down Golf Club boasts one of the most challenging links courses in the world. The layout winds its way through towering sand dunes and undulating fairways, demanding accuracy and strategic shot placement. The sheer variety of holes, each with its unique character and difficulties, ensures that no two rounds are ever the same. From blind shots to deep bunkers, players must showcase their versatility and adaptability to conquer this remarkable course.
Exceptional Views
As you navigate through Royal County Down, the majestic scenery and breathtaking views will leave you speechless. The course offers panoramic vistas of the Irish Sea, the Mountains of Mourne, and the charming town of Newcastle. With each swing of the club, you'll be treated to a feast for the senses, immersing yourself in the raw beauty of the surrounding landscape while playing a challenging round of golf.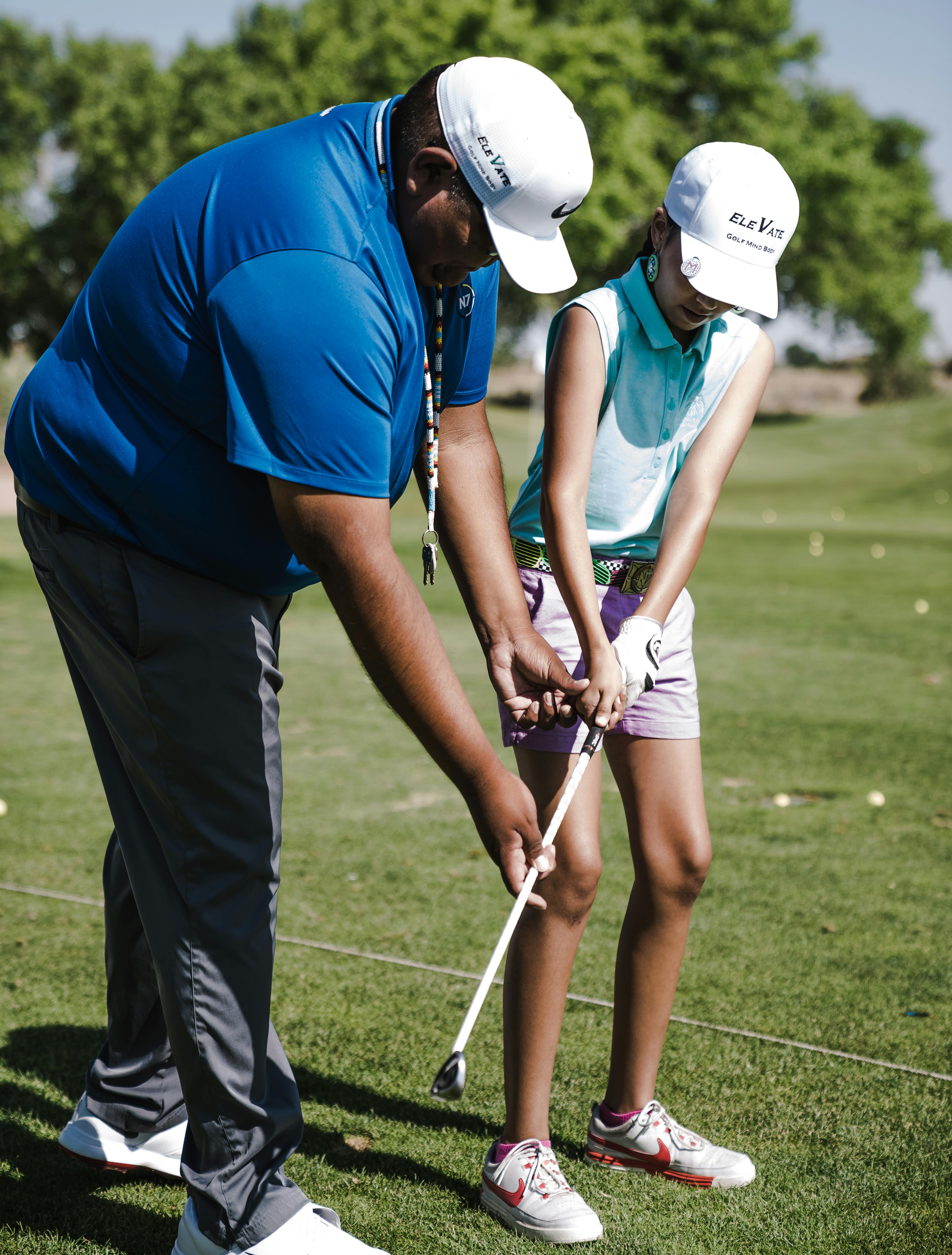 This image is property of images.pexels.com.
5. Pine Valley Golf Club
Exclusive Membership
Pine Valley Golf Club, located in southern New Jersey, is renowned for its exclusivity and elite membership. It has earned a reputation as one of the most difficult golf courses in the world, and gaining access to this legendary club is a privilege reserved for a fortunate few. This exclusivity only adds to the allure and mystique surrounding Pine Valley, enticing golfers with the promise of an extraordinary golfing challenge.
Unique Layout
What sets Pine Valley Golf Club apart is its unique layout, meticulously crafted by George Arthur Crump in 1918. Crump ingeniously used the natural contours of the land to create a course that seamlessly blends with its surroundings. The undulating fairways, towering trees, and strategically placed hazards demand precise shot-making and strategic thinking. The layout ensures that every round at Pine Valley is an exhilarating test of skill and mental fortitude.
Intense Challenge
Pine Valley Golf Club has been consistently ranked as one of the toughest golf courses in the world. Golfers must navigate narrow fairways, punishing rough, and strategically placed bunkers that lurk around every corner. The greens are notoriously fast and undulating, requiring impeccable putting skills. Playing Pine Valley is a true test of every aspect of a golfer's game, challenging even the most seasoned professionals to bring their A-game.
6. Royal Melbourne Golf Club
Sandbelt Region
Located in the Sandbelt region of Melbourne, Australia, Royal Melbourne Golf Club is revered as one of the finest golf courses in the Southern Hemisphere. The Sandbelt is renowned for its sandy, fast-draining soil, which allows for exceptional playing conditions year-round. Royal Melbourne, with its two championship courses, East and West, showcases the natural beauty and golfing prowess that this region is known for.
Presidents Cup History
Royal Melbourne Golf Club has a storied history with the Presidents Cup, a biennial golf competition between teams representing the United States and the rest of the world, excluding Europe. The club has hosted the event multiple times, with each edition showcasing the unique challenges and intricacies of the courses. The Presidents Cup has witnessed golfing legends battling it out in intense and fiercely contested matches, further solidifying Royal Melbourne's reputation as a world-class golf destination.
Alister MacKenzie Design
Both the East and West courses at Royal Melbourne Golf Club were designed by renowned golf course architect Dr. Alister MacKenzie. His bold and strategic designs have stood the test of time, providing golfers with challenging yet fair layouts that highlight the natural beauty of the landscape. MacKenzie's courses at Royal Melbourne seamlessly blend with the peaceful surroundings, offering an unforgettable golfing experience that leaves a lasting impression on every golfer fortunate enough to play them.
This image is property of images.pexels.com.
7. Muirfield
Honorable Company of Edinburgh Golfers
Muirfield, located in East Lothian, Scotland, is the home of the Honorable Company of Edinburgh Golfers. Founded in 1744, the club's rich history and traditions are deeply ingrained in every corner of this distinguished golf course. As one of the oldest golf clubs in the world, Muirfield holds immense prestige and continues to attract golfers who seek a traditional and authentic golfing experience.
Tough Championship Layout
Muirfield is widely recognized as one of the world's most demanding and fair championship courses. The layout is a testament to the timeless design principles of the legendary Old Tom Morris, who carefully crafted a course that challenges golfers both mentally and physically. The undulating fairways, strategically placed bunkers, and fastidious green complexes demand precision and strategic shot-making. Playing Muirfield requires careful planning, skillful execution, and a deep understanding of the game.
Rich History
Muirfield has hosted numerous prestigious championships throughout its illustrious history. The Open Championship, one of golf's most revered major tournaments, has been contested at Muirfield multiple times, witnessing the triumphs of golfing legends and the birth of new champions. The club's legacy is showcased in every corner of the course, with plaques commemorating significant moments and the names of past champions etched into history.
8. Whistling Straits
Unique Location on Lake Michigan
Whistling Straits, located in Kohler, Wisconsin, is a golfing paradise nestled along the shores of Lake Michigan. This picturesque setting provides a breathtaking backdrop for the challenging championship courses that grace these grounds. The course's location on the coastline ensures ever-changing winds and mesmerizing views, making every swing a memorable experience.
Links-Style Design
Whistling Straits is renowned for its stunning links-style design, which emulates the traditional coastal courses of the British Isles. Created by Pete Dye, this masterpiece seamlessly weaves together the natural dunes, fescue grasses, and intricate bunkering to create a visually spectacular and challenging golfing experience. The undulating fairways and strategically placed hazards demand precise shot-making and strategic thinking, rewarding those who can adapt to the unpredictable elements.
Multiple Major Championships
Whistling Straits has played host to several Major Championships, solidifying its status as one of the premier golfing destinations in the United States. The PGA Championship, one of golf's four major tournaments, has been contested here on multiple occasions. The challenging nature of the course and the electrifying atmosphere created by passionate spectators add to the allure of Whistling Straits as a championship venue.
9. Merion Golf Club
Historic Past
Merion Golf Club, located in Ardmore, Pennsylvania, is steeped in history and has played a pivotal role in shaping the landscape of American golf. Established in 1896, this distinguished club has witnessed the evolution of the game and hosted numerous iconic moments throughout its storied past. The rich history and traditions of Merion Golf Club are revered by golf enthusiasts worldwide.
Challenging East Course
The East Course at Merion Golf Club is renowned for its challenging layout and demanding shot selection. Despite its modest yardage, the course provides a stern test of golfing skill, requiring accuracy and precision on every shot. The treacherously narrow fairways and strategically placed hazards demand strategic shot-making and punish any errant shots. Playing the East Course requires mental fortitude and strategic thinking, making it a favorite among players who relish a true test of golf.
U.S. Open Host
Merion Golf Club has had the honor of hosting the U.S. Open several times over the years. This prestigious tournament, considered the ultimate test in professional golf, has witnessed the triumphs and struggles of the world's best golfers on Merion's hallowed fairways. Each U.S. Open at Merion has added to the rich tapestry of the club's history, leaving an indelible mark on the sport.
10. Carnoustie Golf Links
Beast of Carnoustie
Carnoustie Golf Links, located in Angus, Scotland, is notorious for its challenging nature and unforgiving layout, earning the moniker "Beast of Carnoustie." This championship course is widely regarded as one of the toughest tests in golf, capturing the imagination and challenging the skills of even the most accomplished players. Carnoustie has become synonymous with resilience, determination, and the ultimate mental and physical test of a golfer's abilities.
Golfing Legends' Trials
Throughout Carnoustie's storied history, it has witnessed numerous dramatic clashes and trials that have only further cemented its reputation as a golfing battleground. Iconic golfing moments, such as Jean Van de Velde's unfortunate collapse on the 18th hole of the 1999 Open Championship, have added to the course's mystique and showcase the drama and unpredictability that Carnoustie presents. Every round at Carnoustie promises to be an exhilarating rollercoaster ride that tests even the most skilled and seasoned professionals.
Storied Championships
Carnoustie Golf Links has proudly played host to numerous Open Championships, captivating golf enthusiasts with its demanding and unrelenting nature. The world's best golfers have battled it out on these hallowed fairways, etching their names in history and creating lasting memories. The prestigious Open Championships held at Carnoustie have become part of golfing folklore, forever associated with the course's challenging reputation and the resilience required to conquer it.
In conclusion, these championship golf courses tell remarkable stories of history, triumph, and the pursuit of greatness. From the iconic Pebble Beach Golf Links and its stunning coastal setting to the birthplace of golf at St. Andrews Links, each course offers a unique and unforgettable experience. Augusta National Golf Club, Royal County Down Golf Club, Pine Valley Golf Club, Royal Melbourne Golf Club, Muirfield, Whistling Straits, Merion Golf Club, and Carnoustie Golf Links each have their own distinct features that leave a lasting impression on every golfer fortunate enough to visit. These courses represent the pinnacle of the sport, challenging players both physically and mentally while showcasing the beauty and complexity of the game of golf. Whether it's the rich history, the breathtaking scenery, or the demanding layouts, these championship golf courses continue to captivate golfers and enthusiasts from around the world, forever etching their stories into the annals of the sport.